HOW TO GET RID OF GEESE IN PHILADELPHIA?
Philadelphia Precinct
Geese Police of Philadelphia
Serving Montgomery, Bucks, Lehigh
& Philadelphia Counties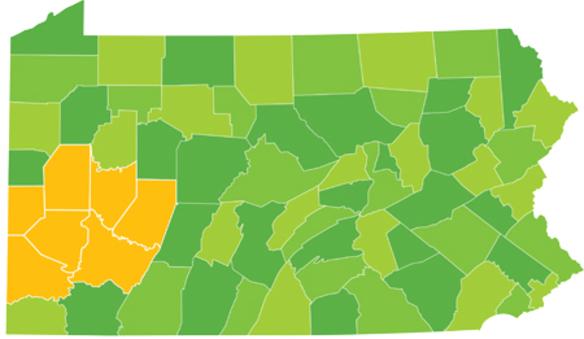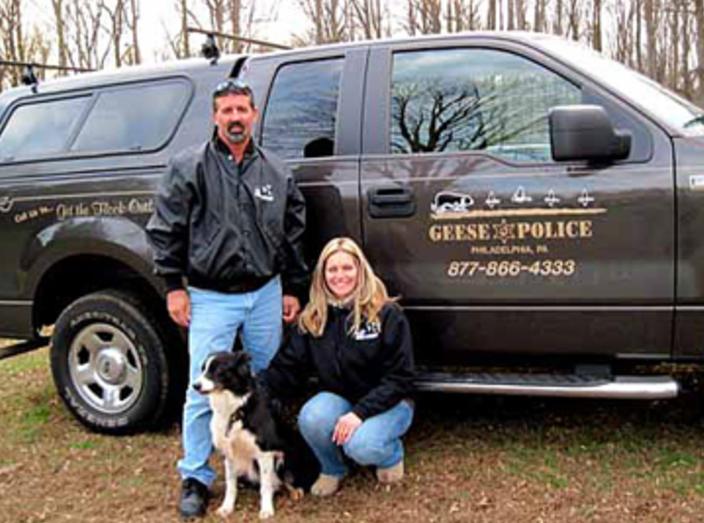 About the Geese Police of Philadelphia
Lenny Torro has been a part of the Geese Police® family since the beginning. He spent most of his time in Florida but watched David C. Marcks, founder of Geese Police, and Dianne Neveras grow the business to where it is today.
Lenny decided to move back to New Jersey in 2004, where he grew up. Once there, he went to work as an employee of Geese Police® headquarters.
Not too long after returning, he met and married his beautiful wife, Patti. They reside in one of the satellite offices of Geese Police® Inc. where 10 Border Collies are housed and employees are dispatched.
He quickly learned that it takes about five minutes to fall in love and create a bond with these special dogs. Lenny and Patti soon took in one of the retired Geese Police® dogs, Gren, as a pet. They knew shortly after that this was the career path they wanted to follow.
They decided that purchasing a franchise was the way to go. They are now proud owners of the Geese Police® of Philadelphia franchise. They service Bucks, Montgomery, Lehigh, and Philadelphia counties in the state of Pennsylvania.
Patti and Lenny are very happy to be a part of something that has grown to be so successful. They look forward to working with you soon.