The Only Humane Way To Get Rid of Geese on Your Properties
Geese Police, Inc. in Wall Township, New Jersey offers thorough pest maintenance services. We have well-trained border collies that will quickly scare away any geese that may be inconveniencing people in public spaces.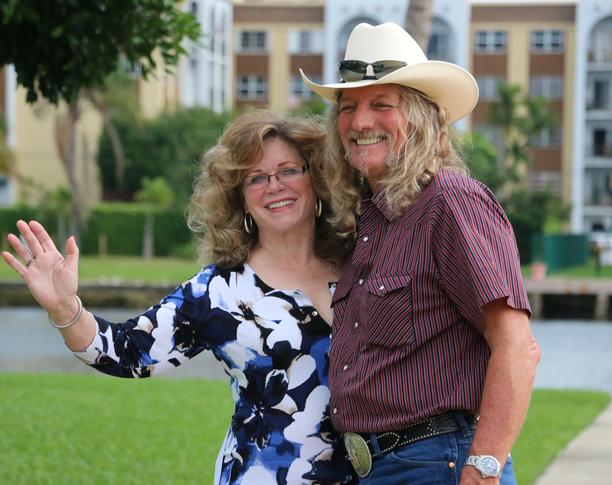 Founded by company president David C. Marcks, Geese Police, Inc. is a Canadian goose/bird control company. We utilize highly trained working border collies to herd Canada geese off client's property. Our company is the best in the industry for wildlife control and pest solutions for Canada geese because we get rid of the birds humanely using smart dogs.
History of Geese Police, Inc.
Before Geese Police (1986-1995)
The foundation for Geese Police, Inc. was laid over 30 years ago when David Marcks, president and founder, was working as the groundskeeper for a golf course in Greenwich, Connecticut in 1986. His task to oversee the beautiful golf course was being undermined by some 600 Canada geese that were residing there. Through his trials and frustration, David discovered a new and highly effective way to control the geese problem. Several tactics were tried, including scare cartridges, fake dead geese and live swans, fencing around all the ponds, stringing the ponds, and even the application of goose repellent to the lawns surrounding the ponds. Although some of these tactics worked temporarily, none of them provided the long-term or permanent solution he was trying to achieve.
Along with his brother, Richard, David then began experimenting with different breeds of dogs to scare off the growing menace. Several breeds worked initially but would eventually lose interest due to their inherent instinct to retrieve. Then they came across the border collies. It seems border collies possess the perfect combination of traits for this specific job. These inherent traits along with David's successful training methods had the geese gone before they knew it. Tac (as in "Sharp as a Tac") was the first border collie trained for this unique purpose. Before long, the word about David's newfound goose control success spread to other local golf courses and interest began to grow.
Formation Through Today (1996 – Present)
A few short years later, David decided to use his newfound skills to start a business. In 1996, he officially went into business as The Geese Police, Inc. The following year, he incorporated the company to Geese Police, Inc., which still remains today. David's successful techniques, specially trained dogs, and excellent work ethic have helped the company quickly become the premier goose control service.
Since being formed, our company continually gets great reviews and press about their excellent service. The Geese Police, Inc. takes pride in providing the best environmentally safe Canada goose control service available.
Every new member that joins our team is trained by David to ensure the same quality service is presented to all their clients. Geese Police, Inc. now has over 35 specially trained dogs. They service clients throughout New Jersey as well as Richmond County in New York.
Due to this success, the Geese Police, Inc. franchised its business concept throughout the country from 1998. This led to selling the right to use the Geese Police System and marks to GPI, LLC for franchising. If you want more information on becoming a franchise, visit our "Franchise" page.
David is known as "America's Canada Goose Expert" and has been working with trained border collies for the purpose of controlling geese for over 25 years.
Geese Police, Inc., the corporate headquarters, currently has over 35 specially trained dogs. We service clients throughout New Jersey and Richmond counties in New York from our corporate headquarters.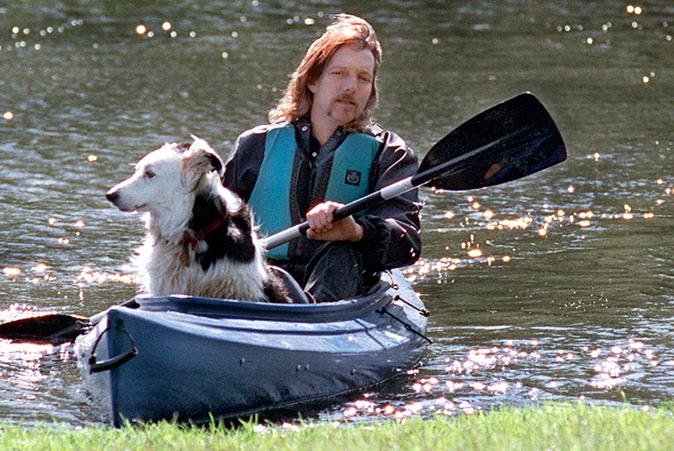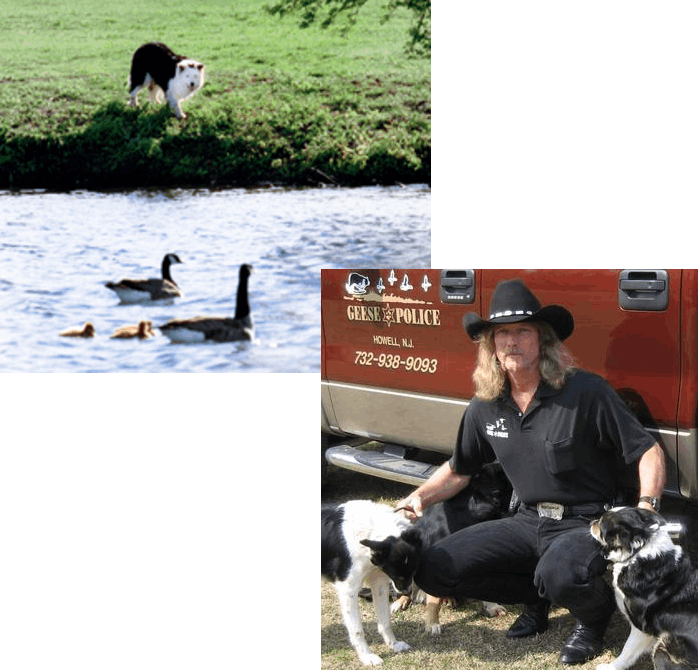 David Marcks, founder and president of Geese Police, Inc., originally formulated the concept for Geese Police in 1986 while working as a golf course superintendent in Greenwich, Connecticut. Prior to that, Dave had worked at various golf courses, including Westchester Country Club in Rye, New York, Spring Lake Country Club in Spring Lake, New Jersey, Hollywood Country Club in Deal, New Jersey, Woodlake Country Club in Lakewood, New Jersey and finally, Fairview Country Club in Greenwich, Connecticut.
In addition to his development of Geese Police, Inc., Dave has been an entrepreneur most of his life.
He has owned and operated several other businesses, including a siding business and a pest control/exterminating business. He spent several years working for the Monmouth County Parks Department and managing a Loews movie theater, at the same time! On top of all this, Dave still found time to visit several client sites with his border collies and "learn the ropes" in this brand new industry. Dave has always been a hard worker!
For any questions about our services or franchising options, get in touch with us. We will address your concerns as soon as possible.