Efficient Wildlife Control Service
Herding Canadian Geese Off Your Property
Training Border Collies for Efficient Geese Removal
Geese Police, Inc. has been providing quality goose/bird control for over 25 years. It is our mission to provide you with the most effective environmentally safe Canada goose control service possible, using working border collies and other special techniques.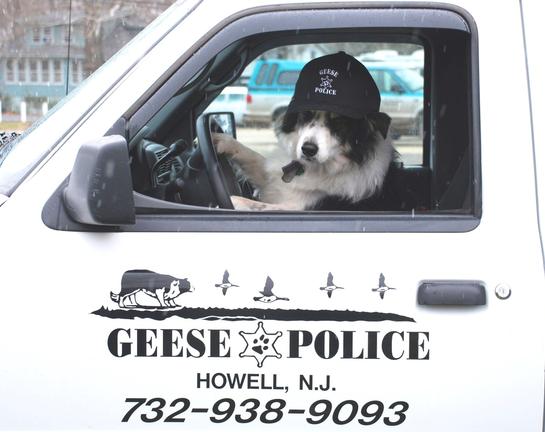 Geese Police, Inc. is the best when it comes to wildlife control and pest solutions for Canada geese. We utilize perfected techniques for long-lasting results.
Geese Police, Inc. handpicks only the best highly trained working border collies. These trained dogs play a crucial role in controlling the Canada geese on our clients' properties.
Geese Police Inc is a nationally known brand. We have locations all throughout the states. To find a Geese Police station near you, click the button below.
Geese Police, Inc. handlers are specially trained to work with and properly control our dogs using special techniques. Handlers are educated on the behavior of Canada geese and their migratory, nesting, and breeding habits. With this training, they are also able to educate the public, ensuring the most successful goose control program available.
Dedicated to Continuous Improvement
We are constantly keeping up with the latest developments in the migration habits of Canada geese and the problems they cause to the health of humans and the environment.
Contact us today for your free, no-obligation demonstration! We look forward to hearing from you.