HOW TO GET RID OF GEESE IN WESTERN PENNSYLVANIA?
Western PA Precinct
Geese Police of Western PA
Serving the Allegheny, Armstrong, Beaver, Butler, Indiana, Washington, and Westmoreland counties of Pennsylvania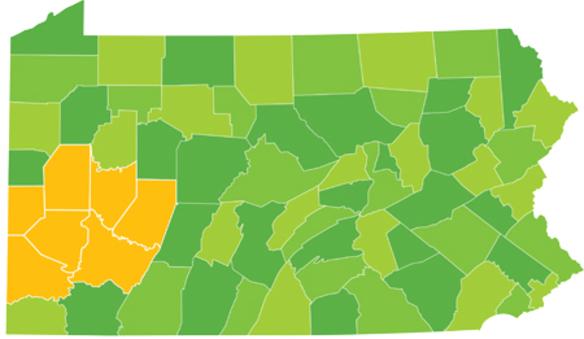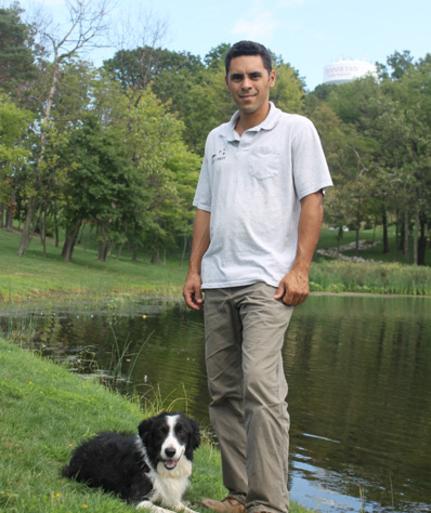 About Geese Police of Western PA
Brandon has been working with dogs since he was a child. His father, John, raised and bred beagles to hunt rabbits. After Brandon and his wife, Rachael, decided to get a Labrador retriever, he started learning about training retrievers. He and his first dog, a yellow male named Haystack, both loved to train, work, and hunt!
Together Brandon and Haystack have been very successful, especially for an amateur trainer with his first dog! Haystack has earned a Master Hunting Retriever title from the North American Retriever Association. His second dog, P.J., was awarded the title of Senior Hunter from the American Kennel Club.
When Brandon learned about the opportunity to work with herding dogs professionally with Geese Police he knew it was something he would enjoy!
Brandon and his wife Rachael have two young sons, Malachi and Morgan. Brandon is also the owner of Brandon M. Bowen Professional Rail Installation.
You can see Brandon and his deputy dogs, Mickey and Peg in the Western PA area.