HOW TO GET RID OF GEESE IN INDIANA?
Central Indiana Precinct
Geese Police® of Central Indiana
Serving the Indianapolis area including Boone, Clinton, Hamilton, Hancock, Hendricks, Howard, Johnson, Madison, Marion, Montgomery, Morgan, Shelby, Tippecanoe and Tipton counties.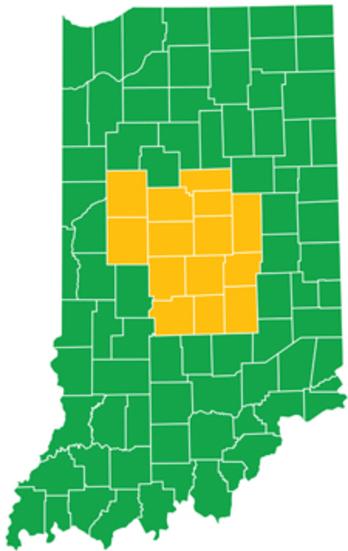 Michael & Sally Wyatt, Owner
About Geese Police of Central Indiana
Geese Police of Central Indiana was born out of a love for dogs and a quest to find a unique business opportunity. It all came about when Michael was looking for ways to exercise their 2-year-old Australian Shepherd, Piper. Sally worked at a Garden Center where geese were consistently present. He would take Piper there to herd the geese. He wondered if there was an opportunity here for business, given the fact of how many resident geese there were in Indiana. He started doing research, which led him to Geese Police, Inc.
A visit to New Jersey's corporate office and a meeting with David Marcks, Geese Police founder, sealed the deal for Michael and Sally. There was no turning back as they decided to embark on the greatest and most rewarding adventure of their life.
About the Owners
Michael and Sally are originally from Ohio and are both University of Cincinnati graduates. Michael is also a graduate of The University of Cincinnati College of Law.